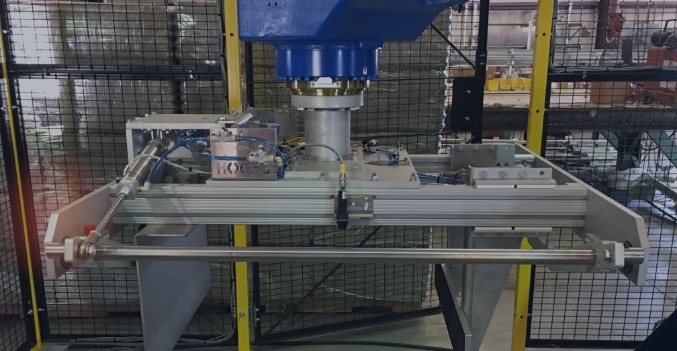 INNOVATION UNLEASHED
Robotics Integrators Optimize Your Current Workflow
Every question you have about dialing up your manufacturing output with robotics is answered here.
Our experienced robotics integrators will evaluate your existing production process and provide a custom robotics integration solution to increase your efficiency, output and your bottom line. No matter the age or configuration of your current manufacturing machinery, we incorporate key robotic elements to implement a flawless and automated process, programmed from start to finish.
Improved Production Across All Industries
Where Can You See Robots in Your Production Line?
Implementing robotics into your production line is the first step to increased productivity and recurring increased profits in a matter of months. Already, manufacturers across these industries are benefitting dramatically from our robotic integration:
Food

Beverage

Container

Building Products

Tissue Products
Get a Robotics integration Quote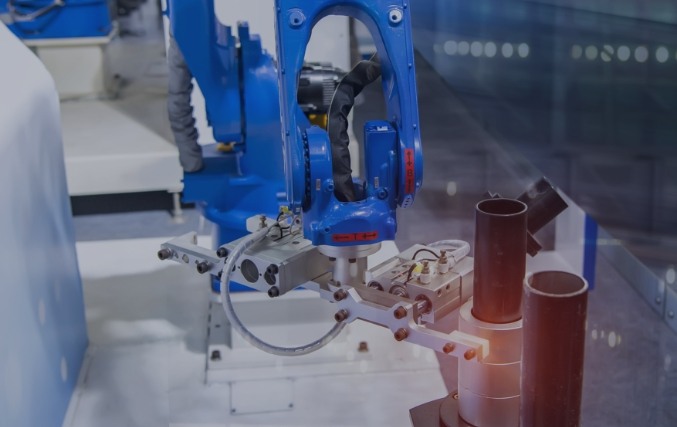 No matter what industry you are in, robotics integration can improve your business performance in many key areas, including: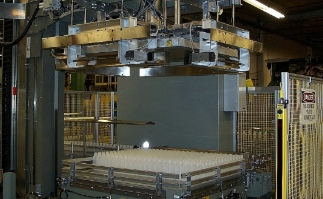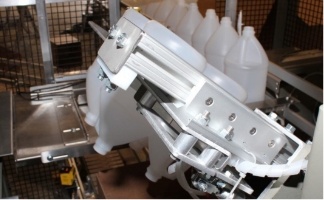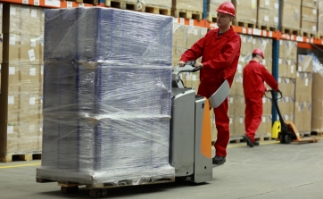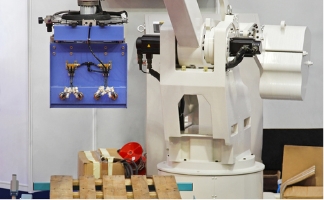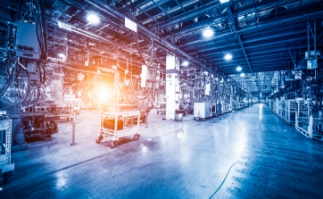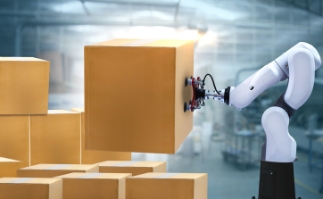 Leveraging the Power of Technology
Invest in Seamless Automation
Immediately after fusing robotics with your workforce, your manufacturing floor will run like a well-oiled machine, producing more efficiently now and far into the future. Incorporating robotics into your workflow powerfully benefits your manufacturing business, making a positive impact on your output and your bottom line.
Increased Productivity: By delegating repetitive movement jobs to robots rather than humans, you avoid employee injury and see fewer mistakes leading to more consistent product output.
Increased Profits: Thanks to higher efficiency and more productivity, the initial investment of robotic integration is offset quickly, allowing you to see an increase in your bottom line.
Increased Throughput: It can be tough to find skilled, reliable workers in today's world, and robots never call in sick or slow down, so production continues at a constant and predictable rate.
Value Added to Your Line: Utilizing robots in your production line demonstrates cutting-edge, forward-thinking productivity to your customers.
Reduced Cost: Not only do robots save your payroll, but they also help reduce scrap rates and operating costs through incredible efficiency.
Get a Robotics integration Quote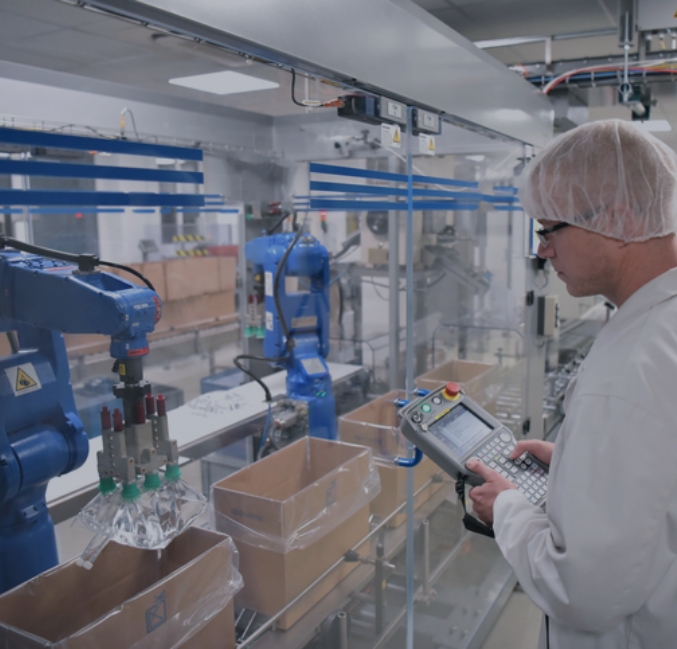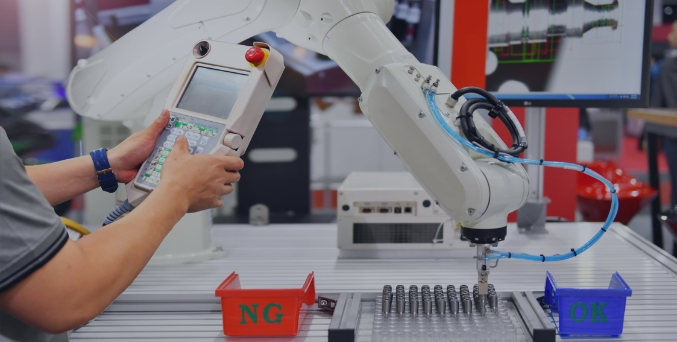 Collaborative and Autonomous
Robots Won't Replace Your Workforce. They'll Improve It.
In today's modern world, it's getting harder and harder to find reliable manufacturing employees, giving robotic integrators like us an even higher sense of purpose. To effectively and efficiently achieve the output you need to maximize your profits, you need to integrate robotics into your workforce.
Our robotics integrators will work with you to develop the perfect robotics process for your production line involving both collaborative and autonomous robots – whatever you need.
Go With the Robotics Integrator Experts
Why Us?
Other companies do bits and pieces of what we do. We do it all – analyze, design process and flow, Integrate and maintain. We specialize in every aspect of today's manufacturing robotics.
Collaborative Robots: Also called Cobots, collaborative robots work alongside your workforce to safely and effectively increase productivity, efficiency, and throughput.
Autonomous Robots: If you need to move pallets throughout your factory, autonomous robots are an excellent robotic integration for your workforce. These mobile robots efficiently optimize workflow, improve productivity, limit employee injury, and reduce costs.
Custom End-of-Arm-Tools: Not only will our robotics integrator specialists design the robotics integration process for your business, but we'll also customize each robot to meet your production process needs. Each robot on your factory floor can be designed with the perfect end-of-arm tool to perform just about any task you designate.
Get a Customized Solution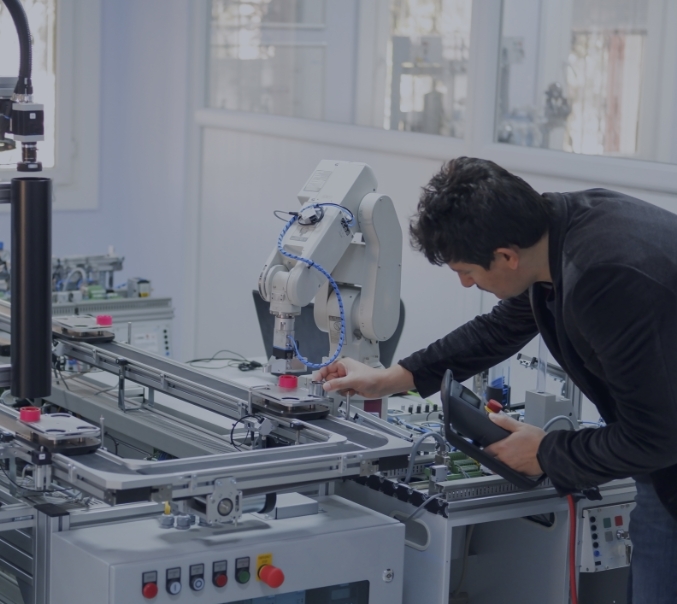 How It Works
Start Your Robotics Integration in 3 Easy Steps

Contact Us
Speak with our experienced team of robotics integrators and tell us your key pain points.

Analyze and Design
Our robotics integrators will take an in-depth look at your current process, take note of your existing assets, and design the perfect automated workflow for your manufacturing business.
Experience Improved Production
Eliminate inefficiency and maximize productivity and profitability with our expert robotics integrator solutions seamlessly incorporated into your production workforce.
Get My Quote
Our Robotics Partners