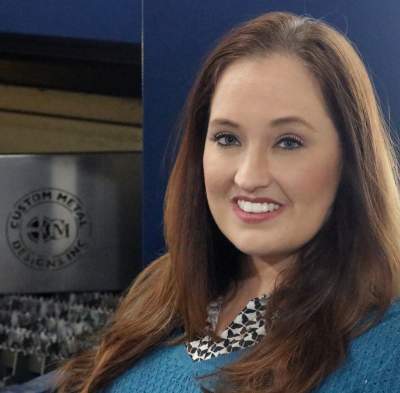 Controller
Mary LaFontaine
Mary joined Custom Metal Designs in 2015. She leads the Accounting, Human Resources, and Systems functions. She brings extensive accounting and management experience to the company. She attended both the University of Central Florida and the University of Phoenix where she earned a Bachelor of Science Degree in Business Administration and Accounting.
Prior to Custom Metal Designs, Mary served as Corporate General Accounting Manager and Tax Accountant at BBA Aviation and Publix Super Markets where she gained experience in distribution, manufacturing and corporate accounting. She also worked 2 years in Public Accounting.
"Custom Metal Designs is an exciting company with tremendous growth potential.  Over the past 4 years we have watched the company grow exponentially, with record breaking revenues and profits. Although the growth is exciting, the best part of working for Custom Metal Designs is the people. Our Custom Metal Family is what makes us unique. Each of us strives to reinforce the values that our founder, Saul Grimes, built the company on. It is what makes us an employer of choice, retaining quality talent which leads us on our path of continued growth,' said LaFontaine.
Mary is a lifelong Winter Garden resident where she takes pride in raising her two daughters, Makayla and Marysa, alongside her husband, Eric.